FIRST MONTH FREE - $6.99 SHIPPING
WE ARE CONFIDENT YOU'LL LOVE MAW ENERGY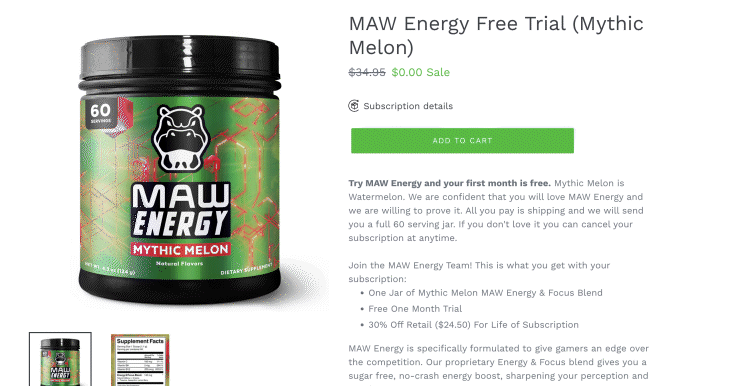 Give stuff away for FREE confident.
Try MAW Energy and your first month is free. We are confident that you will love MAW Energy and we are willing to prove it. All you pay is shipping and we will send you a full jar of MAW as a trial. If you don't love it you can cancel your subscription anytime.
MAW Energy is specifically formulated to give gamers an edge over the competition. Our proprietary Energy & Focus blend gives you a sugar free, no-crash energy boost, sharpening your perception and accelerating your reactions.
Our formula is so energy packed, that one small jar is equal to 75 cans of Red Bull.