Regular price
Sale price
$34.95 USD
Unit price
per
Sale
Sold out
Green Growl's cherry limeade taste is not only delicious, but it's also formulated to give you the ultimate sustained energy boost. Packed with a blend of vitamins, minerals, and amino acids, our formula will help you stay sharp and on top of your game.
And with one small jar of Green Growl providing the same energy boost as 75 cans of Red Bull, you'll have the endurance you need to outlast your competition. Choose Green Growl and unleash the power within.
Share
View full details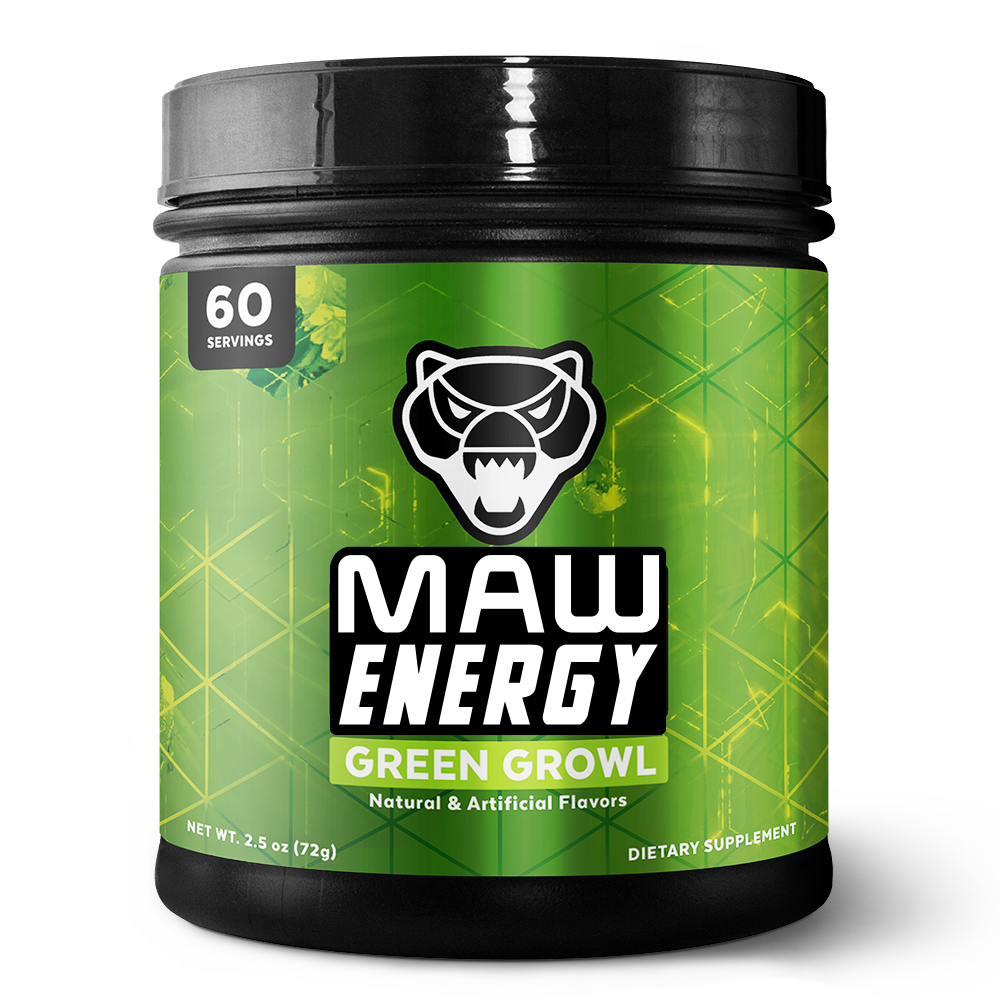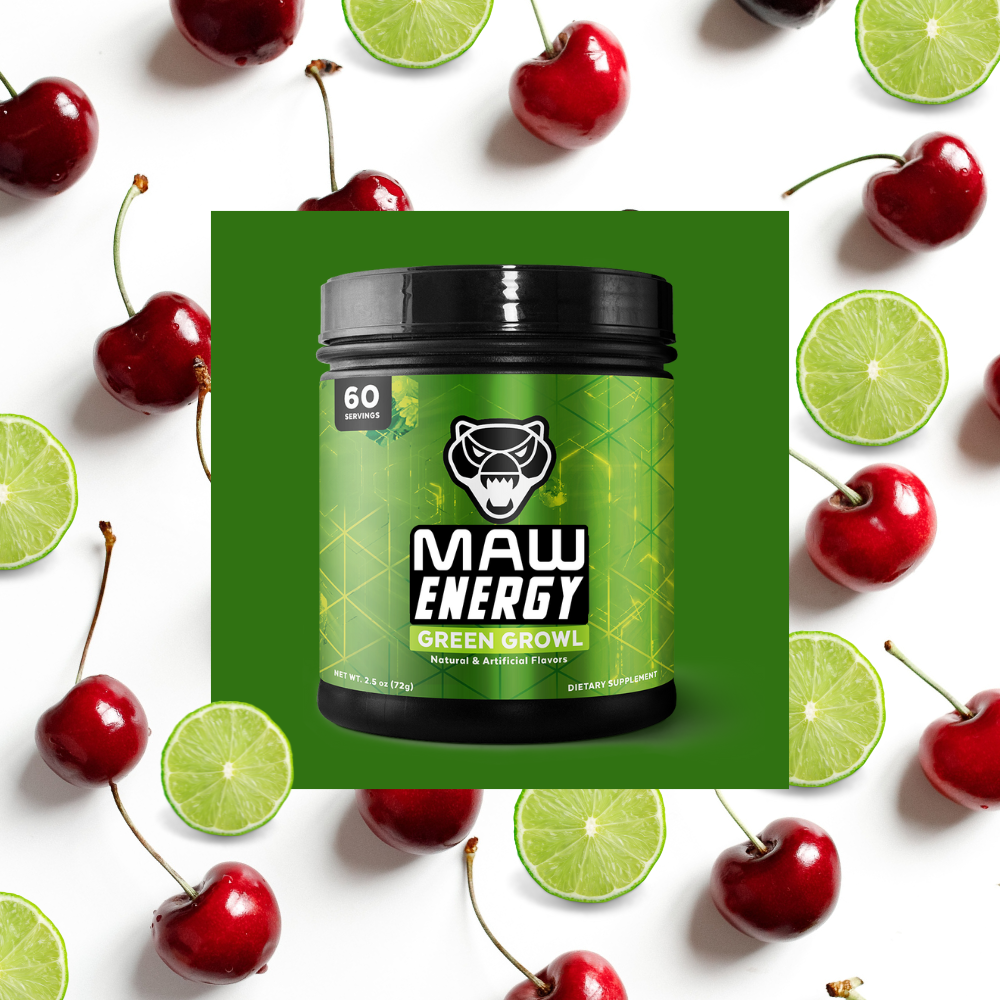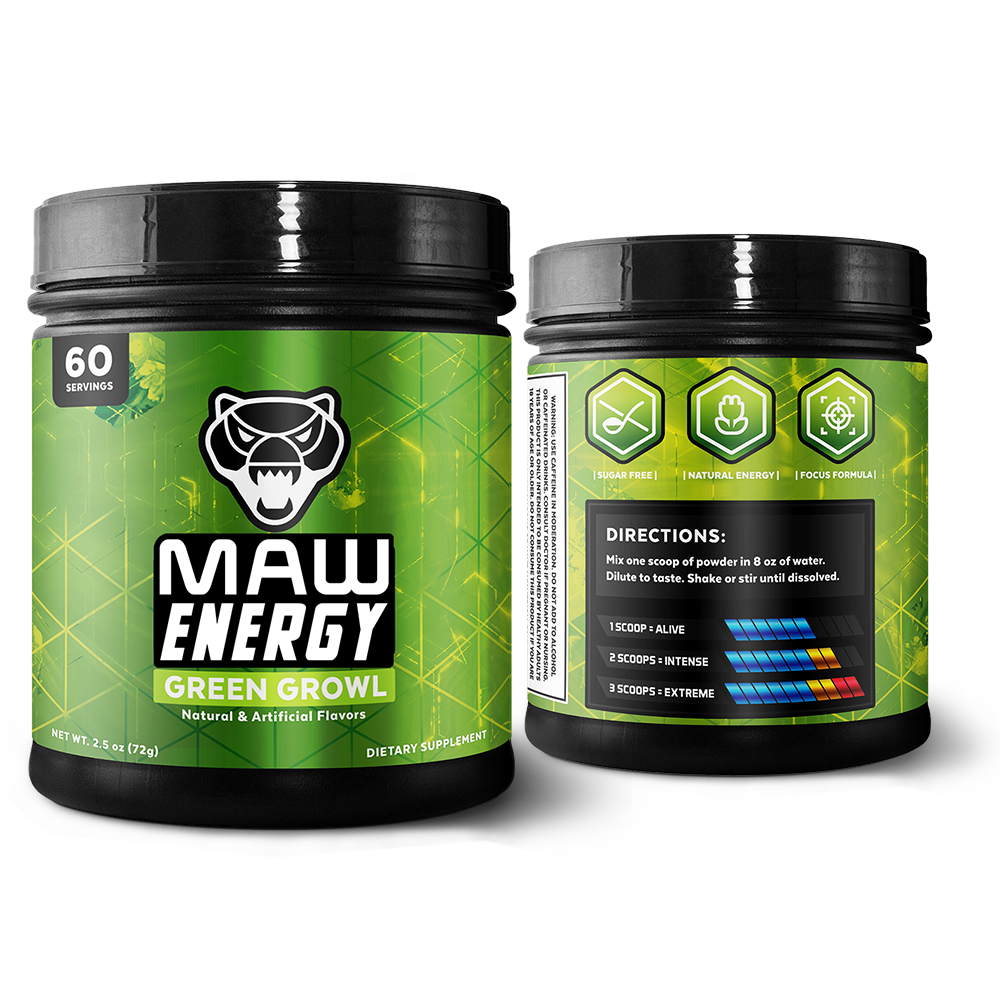 Lime Taste & Consistent Quality
I'll start with the taste review, and then review of the quality of the mix.
The flavor is a sweet and sour flavor, like candy citrus. Lime specifically. It tastes like a lime popsicle, not unpleasant. I typically mix 1 scoop per 16 oz seltzer or water with lots of ice. Of course you can tweak it if it's too strong/weak.
This stuff indeed hypes you up like an energy drink. It dissolves fast, and if you're doing 1 scoop per go it lasts forever. The green dye is indeed pretty intense, careful not to make a lime-green mess
5 out of 5 for a powdered energy drink in regards to flavor, effect, quality and value
its good. and the flavor is bold enough where you only need 1 scoop
Color That Sticks With You
The flavor is great, but the dye is too aggressive. If the handle of the scoop has any powder on it, your finger tips will be green for a while (even after washing your hands). I likely won't be ordering this flavor again.
Idk bout this one
This flavor is aggressively strong, very potent flavor, just not my vibe, overall a good flavor when toned down a bit. Try mixing jungle berry and this one, makes it way better! 👌
Money Saver
Way cheaper than energy drinks. I'd highly recommend any fans of carbonated drinks to try this with a soda stream or your own keg system.
I'f you're trying to sample all the flavors I'd recommend waiting for a sale.