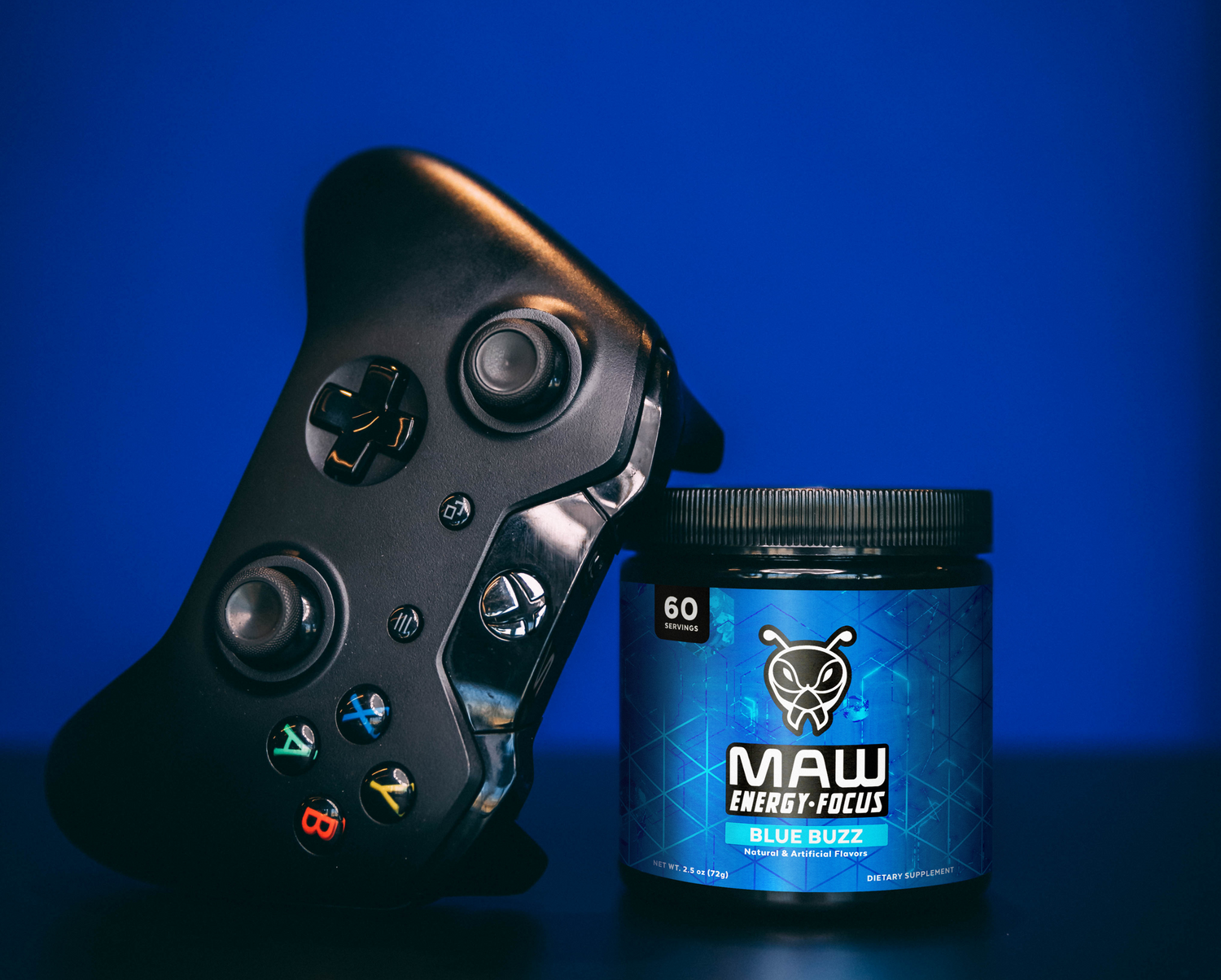 SMALL JAR, MIGHTY RESULTS
Are you tired of burning through your hard-earned money just to stay awake during those long gaming sessions? Each jar of MAW Energy contains 60 servings, so you can stay energized and focused for longer without breaking the bank on expensive energy drinks. At just $0.60 a serving, your wallet (and winning streak) will thank you!
ORDER MAW TODAY
DITCH THE SUGARY DRINKS.

Fuel yourself with the best tasting energy powder on the market that won't have you crashing.

NO GRIT IN THE MIX.

MAW's formula avoids the chalky texture and itch of pre-workout. We use only the ingredients you need.

STOP WASTING MONEY.

Less than $0.60 a serving - one tub of MAW has energy equal to $150 worth of Red Bull.
Let customers speak for us
FAQs
WHAT IS MAW ENERGY?

MAW Energy is the optimal energy drink for individuals who need to power through their busy lifestyles. Our caffeine is of the highest quality and our formula is sugar-free, providing you with the energy, focus, and stamina you need to get through your day. By choosing MAW Energy, you're not only taking a healthier option, but you're also joining a community of people just like you who are all about achieving their best.
WHAT ARE THE MAW ENERGY INGREDIENTS?

Each serving contains 100mg Natural Caffeine, 10mg L-Trysoine, 10mg L-Theanine, 10mg Astaxanthin, 10mg Lycium Berry and packed with Vitamins C, B6 and B12. Learn more about our ingredients.
DOES IT REALLY MIX GRIT-FREE?

YES! We tested many different formulations to find one that not only tasted amazing, but also smoothly mixed into water. Take it from happy customer Dane, "I'm very pleased at how fast and thoroughly it dissolves, no clumps."
IS MAW ENERGY IN STORES?

We are only available online at drinkmaw.com
The statements contained in this website have not been evaluated by the Food and Drug Administration (FDA). No statements shall be construed as a claim or representation of a diagnosis, treatment, cure, or prevention of any disease. No product listed in this website is intended to diagnose, treat, cure, or prevent any disease. Products are not intended for those with a medical condition, pregnant or nursing.